Details

Category: Photo Galleries
Published: Tuesday, 25 October 2016 23:37
Written by Lupe R Haas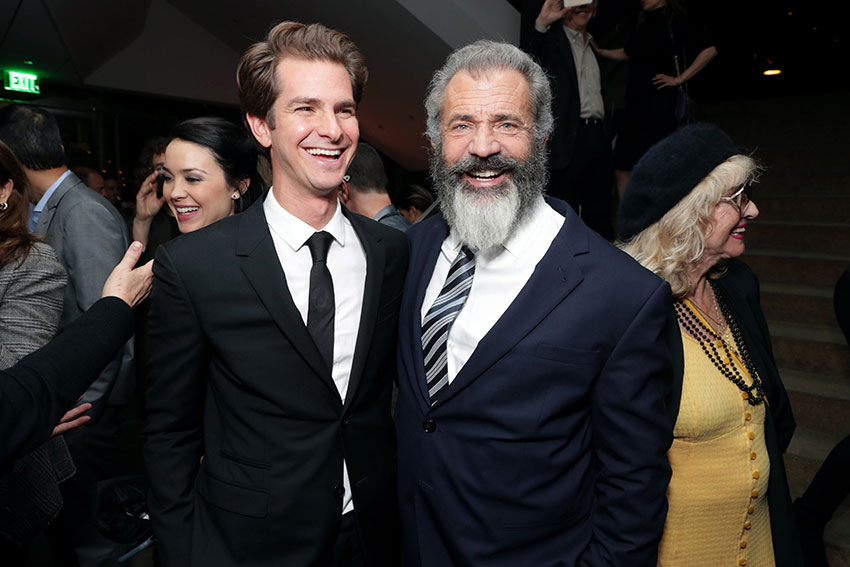 HACKSAW RIDGE director Mel Gibson and stars Andrew Garfield, Vince Vaughn, Teresa Palmer and Luke Bracey walked the red carpet for the Los Angeles premiere. Take a look at the director and actors on the red carpet including the son of the real man portrayed in the true story.
Mel Gibson directs a true story based on a WWII Army Medic Desmond T. Doss, who served during the Battle of Okinawa and refused to bear arms and kill. He was the first soldier to become the Conscientious Objector in American history. The son of Desmond T. Doss attended the premiere with his wife.
HACKSAW RIDGE opens November 4.
Hacksaw Ridge LA Premiere